Office: (501) 234-2260
Fax: (501) 490-5772
PCSSD SECURITY DEPARTMENT
The security department at Pulaski County Special School District is committed to providing a safe and secure learning environment for our students, administrators and visitors.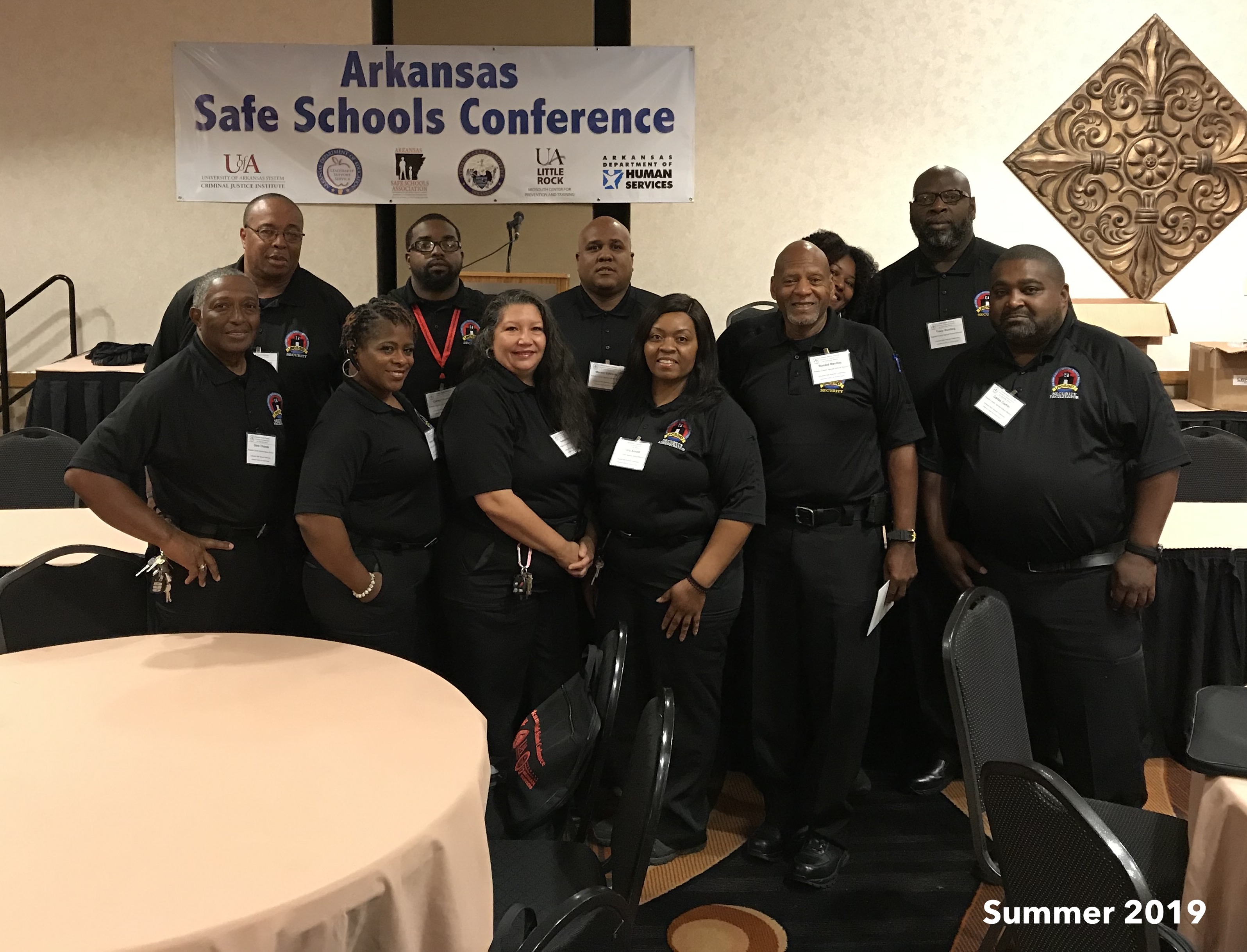 The PCSSD security department currently has 47 officers assigned around the district. The primary role of each security officer is the safety of all students in PCSSD, while supporting PBIS and other district initiatives. Each feeder pattern/zone is assigned a Lead Officer, who is responsible for the day-to-day security operations within each school in that zone. Each feeder pattern also has School Resource Officers (SRO), comprised of four different law enforcement agencies who work in unison with our security department.
STUDY MATERIALS AND EXAMS
Prior to becoming employed with the PCSSD Security Department, you must complete the online examination. The proficiency exam helps us gauge your awareness of the PCSSD safety and security procedures to ensure the safety of all PCDD students and staff.
Safety and Security Officer Proficiency Exam
Additional study materials will be added periodically to help enhance our security officers' knowledge of the profession.