PBIS TIER 1 BEHAVIOR SUPPORTS
Tier 1 Interventions in Pulaski County Special School District (PCSSD) will be implemented using the Positive Behavioral Interventions and Supports (PBIS) framework. PBIS promotes positive individual reinforcement, a safe and orderly learning environment, and offers the earliest support. It emphasizes respectful and responsible behavior strategies by all students.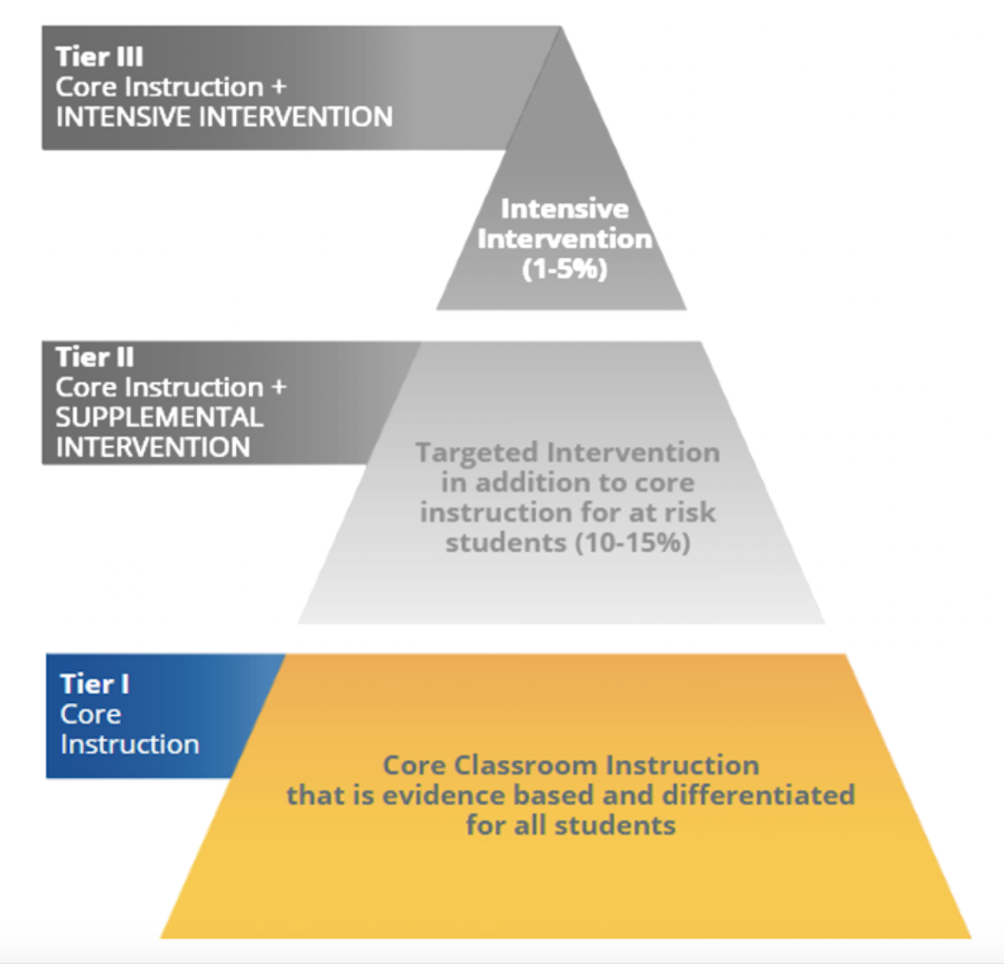 PBIS IS SUPPORTED BY THE FOLLOWING COMPONENTS
School-wide behavior matrix
All schools have 3 to 5 common school-wide behavior expectations

Lessons are taught that focus on expected classroom behavior and social success in other areas of the school building such as the cafeteria, restroom, hallway, playground, etc.

Booster Sessions for students and staff throughout the school-year.
School wide positive reinforcement system (ex. bus bucks, PBIS reward points, etc.)

Response to Inappropriate Behavior through the school's Discipline Management Plan (DMP)

Minor & Major Flowchart (elementary, middle, and high school)

Data Collection (Tiered Fidelity Inventory, Self-Assessment Survey, School/District Discipline Data)

Restorative Practice
Schoolwide and classroom behavior matrix is taught, posted, and reinforced throughout the school year. Expectations should be in place for all areas of the school including the cafeteria, restroom, hallway, playground, common area, classroom, etc.
Provide and implement effective, classroom management using the school-wide behavior matrix and school-wide reinforcement system.

Respond to inappropriate behaviors in the classroom or any other school areas by using the discipline management plan (DMP) for minor behaviors.

If a student is not showing progress, begin discussion with grade-level or content instructional-level team alternative interventions and create an intervention plan Targeted Behavior Intervention Form
NOTE:Schools will review the school-wide DMP annually and use this framework when responding to inappropriate school-wide and/or classroom minor behavior.